16 Jul

sorta kinda really into you out now

Schmetterlinge im Bauch?

Heute ist's wieder soweit: Wir dürfen einen neuen WE ARE AVA-Song mit dir und der Welt teilen. Please meet: Sorta Kinda Really Into You

Tatsächlich ist Sorta Kinda Really Into You der letzte Song, den wir fürs Album letzten Januar fertig aufgenommen haben und gleichzeitig auch der erste Song, den wir mit unserem dritten Produzenten im Inner-Gardening-Bunde namens Tom nun veröffentlichen.

Wir waren mit Tomsø sofort auf einer Wellenlänge und freuen uns riesig, euch nun ein Ergebnis unserer Zusammenarbeit zu zeigen. Der Song ist ausnahmsweise eigentlich mal soweit ganz fröhlich, zumindest so im Vergleich zu Mine und More Than You Like Me!   Vielleicht schafft er es ja sogar, mit seiner warmen, sommerballadigen Art dein Herz etwas zu erwärmen und dich in Erinnerungen ans frisch Verlieben schwelgen zu lassen? Wir sind gespannt, wie er dir gefällt!

Ein grosses Danke geht auch an Lars für den Mix, Dan für den Master, Adrienne für das schöne Coverfoto und Nicola fürs Blumen draufklatschen (und tausend Feedbackrunden von Andy & Kim einbauen haha). Let's go: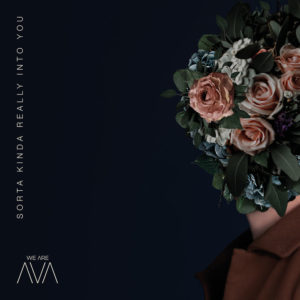 It's not like we need to talk about our future, but I'm sorta kinda really into you. Im Fokus steht eine frische Beziehung mit all ihren Schönheiten und Tücken, die sich im Drahtseilakt der Entwicklung von belanglosen hin zu echten Gefühlen widerspiegeln.
Die Angst davor, zu schnell zu viel von sich zu geben, sich zu stark zu involvieren und so etwas kaputt zu machen, gepaart mit dem wundervollen Gefühl von etwas Neuem und Aufregendem: Really don't wanna put a label on it and I don't wanna scare you off. But don't you agree that this is going somewhere with us.
Viel Spass beim Reinhören, mitsummen und Text auswendiglernen von Sorta Kinda Really Into You – spread the word!   Und du darfst dir sicher sein, dass wir uns schon bald wieder mit den neusten Neuigkeiten aus Neuhausen melden – vielleicht einem Video zur Single?
Oh, noch etwas: morgen in einer Woche, 24. Juli, spielen Kim und Nicola ein Duo-Set beim Strand Klub in Horn (TG): Bischt dabei? Wird cool, hier gibt's alle Infos.
Wir sind wirklich sorta kinda really into you
Musiggruppe afa
Andy, Nicola, Kim